*Spoiler Alert!*
Don't read this post if you haven't read
The Hobbit and want to be surprised about
about Thorin's outcome. Even though the title
pretty much gives it away. Sorry.
I am SOOOO excited to see
the final Hobbit movie next week!
As in freaking out excited.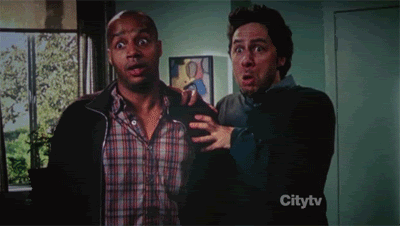 interviews, and premier photos/videos
have left my Armitage-Tolkien
fangirl heart a-flutterin'.
I'm feeling anxiety over seeing it since
I don't know how I'll feel at the end.
I'm always sad when a movie series is complete,
(no matter how satisfying the ending) due to
I know that the ending for our Thorin
isn't to live happily ever after. *sob*
I'm aware that Thorin dies...
and don't know that I'm mentally prepared
for another Armitage death scene.
~Let's review some, shall we?~
I'm not doing this to be morbid,
but as a reminder that Richard plays dead
Heinz Kruger in
Captain America
.
I didn't really care about this guy.
John Porter in Strike Back.
Killed by terrorists in the line of duty.
Sad. But I wasn't too gutted.
Lucas North in Spooks.
(Or whatever his real name is- John again.)
It is implied that Lucas jumped off a building
and we see Sir Harry looking over the edge all glum,
but a body isn't shown. This is good for our tender
minds, but didn't give me closure. I kept hoping
He had somehow faked his death like Sherlock and
would suddenly appear in the final season. But no.
Lucas was gone. I didn't like his demise one bit.
I handled all the above character deaths okay...
but then there was Gisborne in Robin Hood.
That's another story, folks! Sure, we can all probably
agree
the script for Season 3 was nuts. But this is
GIZZY
we're talking
about here.... the bad boy with a soft core
that we
learned more about in Season 3. (Meg episode, anyone?)
This death scene broke my heart.
I shed some tears and was in mourning for a week!
THIS scene is why I'm so worried about watching
Battle of the Five Armies. I know Thorin's death scene
will be dramatic and that there will be sad music
playing
in the background and his comrades grieving
his loss...
Chances are, I will be sobbing
into
my popcorn with snot running down my face.
It won't be a pretty sight!!!
I guess the only solution will be to take a big box
of tissues and wear waterproof mascara.
So that we don't end on a depressing note,
let's gaze at a few pretty RA pics.